About NEO Finance
A leading Lithuanian P2P consumer credit platform, connecting the lenders directly with the borrowers.
NEO Finance is a fintech startup, which manages and administers one of the leading P2P (peer-to-peer) lending and investing platforms in Lithuania, named Paskolu klubas (Lithuanian for Loan Club). NEO Finance offers consumer loans, and is an intermediary between the borrowers who are in the need of loans up to 15.000 EUR, and the lenders (investors), who are willing to earn additional money. This enables us to offer lower annual interest rates (starting from 6%) for the borrowers, as well as higher annual returns for the lenders (12.00% on average).
NEO Finance holds an Electronic money institution (EMI) licence which allows operations in entire European Union. The licence has been issued by the Financial supervisor authority (FSA) of Lithuania, i.e. the Bank of Lithuania, and allows operations in P2P and consumer credit markets. NEO Finance is under the supervision of the Bank of Lithuania, which means that the company is obliged to perform external audit at least once a year, and constantly present to the Bank of Lithuania mandatory reports.
Our main figures
IPO is a natural step for a successful of growing company. We started IPO preparations in 2018. Our goal with it is to show the commitment of staying a responsible and accountable organisation.

€ 500 000
Minimum investment sought

€ 3.14
Minimum share price

€ 2 500 000
Maximum investment sought
How we do that
What is Dutch auction method?
We have chosen the Dutch auction method in order to carry out our IPO (for the book building process). This means that NEO Finance will provide prospective investors only with the lower share price limit, whereas the investors will be able to choose both the price of the shares, as well as their quantity, to bid on. The maximum number of shares to be issued during the IPO is limited to 796 178. Both institutional and retail investors will be able to make their bids via IPO platform, which they will have to register in.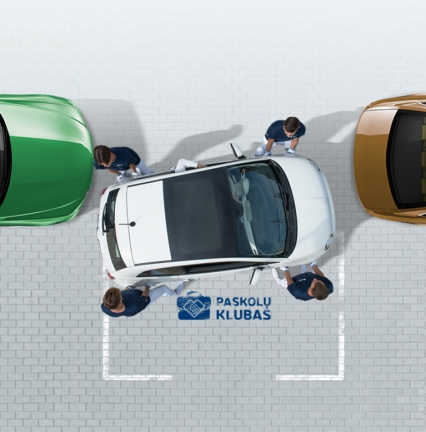 We will take the bids both via the IPO platform and via Šiaulių bank. Therefore, two ways of participation in the IPO are present: (i) vie the IPO platform, (ii) via financial partners. Therefore, we kindly invite you to click Join the IPO" button below and register for the bidding. The IPO platform will be open for bidding from 15th May 10:00 to 4th June, 2019 23:59. Every single investor, be it institutional or retail investor, will be ensured with the same rights. NEO Finance managers, its Board and Supervisory Board members, as well as persons related to them, are not allowed to participate in the IPO process.
Our achievements
Despite the fact that we are still a very young company, we are very happy with our achievements up to the date. We are sure that a lot more substantial events and important milestones are still on the way, therefore, we are prepared to work several times as hard, in order to achieve all of them.
March 2019:
A milestone of issuing EUR 1.6 M per month is achieved.
March 2019:
Accumulated loans issued reach EUR 30 M.
January 2019:
A record-breaking year 2018 is closed, with EUR 14 M of consumer loans issued, resulting in 60% growth.
December 2018:
NEO Finance successfully closes the crowdfunding campaign at Seedrs, with the result of overfunding: the campaign attracts EUR 209 000.
October 2018:
NEO Finance becomes the first Lithuanian company to launch a crowdfunding campaign at Seedrs platform, seeking for EUR 200 000 of investment.
NEO Finance now:
65887
Registered borrowers
43 211 568 €
Loans financed
Additional information
NEO Finance shares will be publicly offered in Lithuania and in the Netherlands and Non-public in Estonia. Nonetheless, according to ESMA interpretation every single resident of the European Union (EU) and the European Economic Area (EEA) countries on its own initiative will be able to participate in the IPO and buy NEO Finance shares.
The proceeds collected during the IPO will be used for helping to reach strategic goals of the company:
Increase the volume of loans issued up to EUR 5 M per month. This will be achieved in a two-fold manner, namely market penetration (increasing the volume of loans issued in Lithuania), as well as market expansion (launching a P2P lending service company in a foreign market).
Increase the yearly revenue from Payment initiation service (PIS) up to EUR 3 M. This will also be achieved in two ways, namely market penetration (becoming the PIS market leader in Lithuania), as well as market expansion (launching active sales of PIS in at least other 6 EU countries).
Increase the number of active investors in loans up to 25 000. This will be achieved with the help of the already-established subsidiary in the Netherlands, as well as executing market penetration in the EU and EEA countries, in terms of company's investing services.
Perform a feasibility study for new business opportunities via partnerships and franchises. This means finding a way to scale up the company business model in the EU and EEA countries by employing company's already-built lending platform, as well as the unlimited electronic money institution (EMI) licence.
NEO Finance keeps the right to update its strategy and goals, therefore, changing the ways in which the funds attracted will be allocated. This might be done due to emerging of new business opportunities, potential activities, as well as certain shifts in the market.
Have a question?
Do not hesitate to contact us