"Invite your friend" program - beneficial for you and your friends!
"Invite a friend" program for the existing NEO Finance investors gives an opportunity to invite their friends to join the investor ranks.
The purpose of the program is to expand the ranks of investors by giving newcomers the means to familiarize themselves with P2P investing and the opportunity to try out the platform. People who have never invested often are afraid to invest their money, so investing in a recommendation program becomes a great way to get to know and understand the system.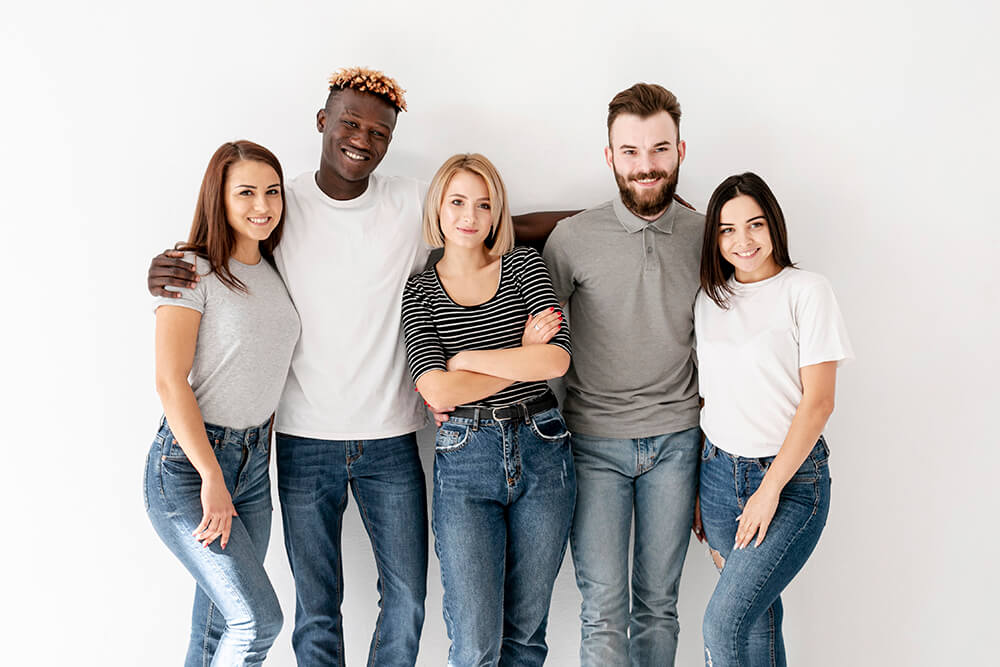 When a friend signs up, opens an account using the referral link and deposits some funds into it, an investor who invited a friend receives € 5 to invest +1% of the amount invested by the friend each month throughout the year and the friend receives € 20 to invest.

You can find the link for your recommendation in your account settings field.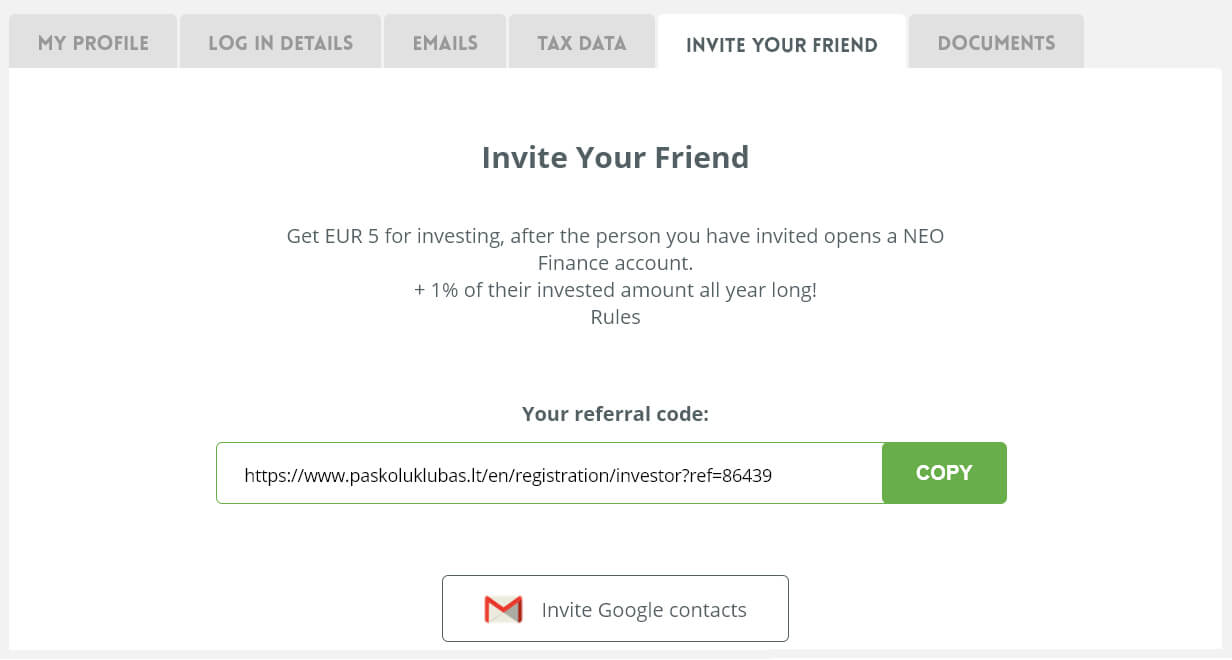 During the program, our investors have already invited 2084 friends and have already received € 337,445.26!
Example
Using the registration code given by you, your friend registers at www.neofinance.com and gets EUR 20 for investing in the platform.
Let's say that later on, every month EUR 300 is transferred to their NEO Finance account and invested in the platform.
This means that your friend will get EUR 20 for investing, whereas you: in the first month, you will get EUR 5 for their registration and opening an account + EUR 320 * 1% = EUR 3.2. During the remaining 11 months, you will get EUR 300 * 1% = EUR 3.
Therefore, the full yearly earnings of one friend will sum up to EUR 41.2.
There is no limit to the number of friends you can invite!