NEO Finance investment portfolio section outlook renewed
We are introducing you to the renewed investment portfolio section outlook.
1. A new chart, "Portfolio by payments received", has been included in the outlook. Your investments broken down according to the time passed since the last instalment are represented here.
We hope that this will help you assess the credit receiver solvency in an easier way.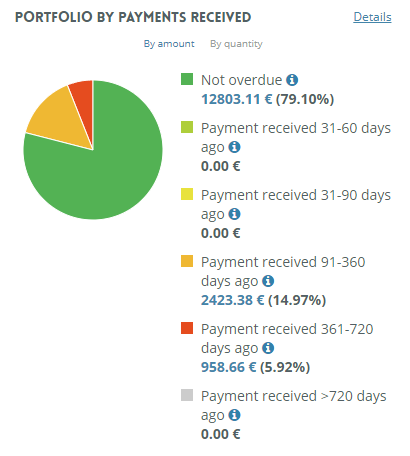 IMPORTANT: we would like to pay your attention to the fact that this chart is incomparable to another chart depcicted in the section, i.e. "Return on investments".
 
After clicking "Details" button, you will see a more detailed valuation of your investment portfolio, as well as the expected value impairment. The earlier the instalment is received, the smaller its value is:

2. From now on, you will see the renewed "Return on investments" outlook, as well as definite Earnings, which is depicted in detail in Income and Expenses sections
In the bottom of the table, we have also added the "Expected value impairment" section.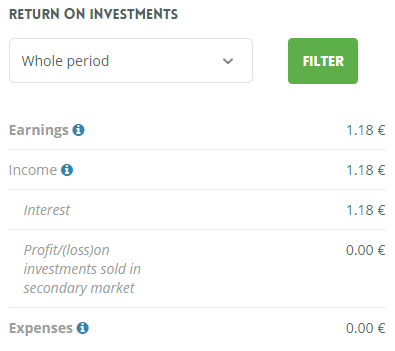 Should you have any questions, do not hesitate to contact us at info@neofinance.com, or +37068700300.