NEO Finance will start listing its shares on August 5th
NEO Finance, a Lithuanian start-up which has successfully carried out its IPO, will start listing its shares on the Nasdaq Baltic alternative First North market on August 5th.
A start-up which has established and is administering the largest Lithuanian P2P lending platform Paskolu klubas (eng. Loan club), as well as providing the payment initiation service (PIS) under the name of Neopay, is starting listing the shares after successfully carrying out its IPO. During the IPO, an investment of over EUR 0.6 M was attracted.
The first fintech on the stock exchange
 "We have some very ambitious plans to expand to other European markets with the payment initiation service, since we are sure of its competitiveness. With the support of our investors in the stock exchange, we will keep on actively and boldly improving our services, and, I believe, will continue to grow further" – said Evaldas Remeikis, Chair of the Board at NEO Finance.
NEO Finance is the first Lithuanian fintech start-up to enter the stock exchange. Its shares are to be listed on the First North alternative market, aimed for small- and medium-sized companies, which are rapidly growing.
Currently, shares of six Lithuanian, Latvian and Estonian companies are listed on the First North.
Successful IPO
In May 2019, NEO Finance successfully carried out its IPO, and distributed 192 907 shares, this way attracting an investment of over EUR 0.6 M. The shares were purchased by 291 natural and legal persons. The total attracted investment is 21 per cent larger than the minimum sought.
After the offering, NEO Finance is valued at EUR 11.5 M.
After the shares are started to be traded at the First North, anyone who has access to the market platform will be able to trade them. In addition, they will be able to do so via their financial mediator.
 "During the IPO, most of our shares were purchased by our current clients, i.e. investors in consumer credits. We hope that our shares will be of interest in the stock exchange as well" – said Deividas Tumas, Member of the Board at NEO Finance.
Invested in technologies
NEO Finance share offering was carried out in the method of Dutch auction, via the specially-made proprietary internet platform. It is the first time in Lithuania for the shares to be distributed in such manner.
"We are a technology company which has created an e-money platform. It operates in the same was as any other banking system: For our customers, we open IBAN accounts and perform inter-bank money transfers. P2P lending, as well as PIS, also work on the basis of the platform.
Up until now, NEO Finance has invested over EUR 1.2 M into its e-money platform.
Will expand in the Baltics and Europe
The attracted investment will be used for company expansion: First of all, the start-up is aiming to become the PIS leader in Lithuania, at the same time starting to offer it in the foreign markets.
In spring 2019, NEO Finance has established a subsidiary in the Netherlands, namely NEO Finance B.V., which is already being employed in the process of attracting consumer credit investors from the Benelux countries.
NEO Finance has established and is administering a P2P lending and investing platform, where people are able to borrow money to one another. The platform is currently the largest in Lithuania, and in May 2019, its investors have lent a record-breaking amount of EUR 1.6 M. Moreover, during the second quarter of 2019, the investors to consumer credits (i.e. the lenders) lent EUR 4.55 M in total, which comprised approx. 55 per cent of the Lithuanian P2P market.
NEO Finance also provides an electronic settlement, or payment initiation, service to e-shops under the name of Neopay. Currently, the company administers settlements performed in such e-shops: ticket provider Tiketa, insurance provider Edrauda, uilities platforms Manogilė.lt and Vienasaskaita.lt, among others. At the moment, PIS is the fastest-growing activity of the company.
More information on NEO Finance: www.neofinance.com. More information on PIS: https://neopay.lt (at the moment, only in Lithuanian).
Nasdaq Baltic market is a common name for the products and services offered by Nasdaq Tallinn, Nasdaq Riga, and Nasdaq Vilnius, as well as Nasdaq CSD. More on Nasdaq Baltic market: https://www.nasdaqbaltic.com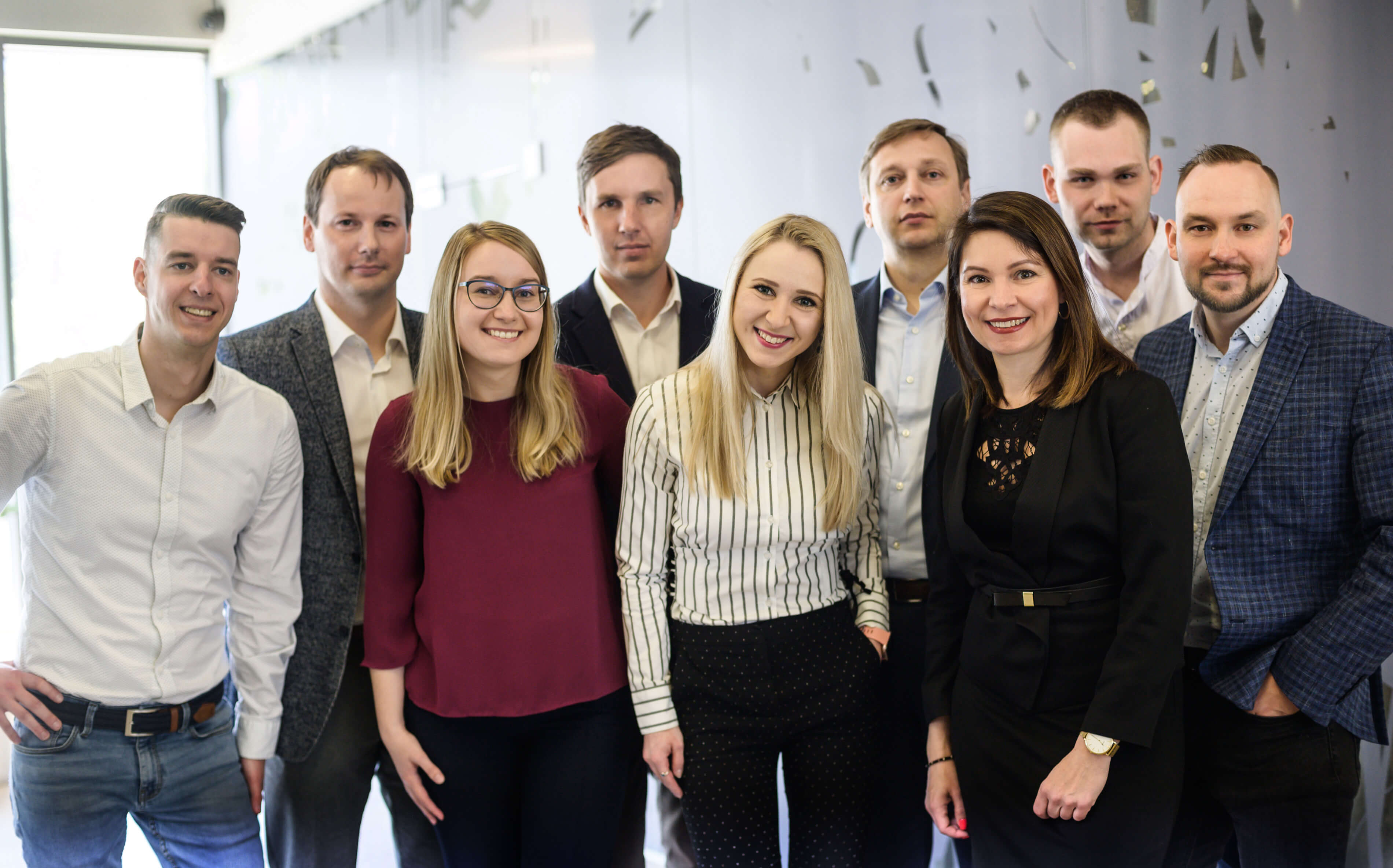 In the picture (from left):  NEO Finance team.
More information:
Evaldas Remeikis, AB NEO Finance, Chair of the Board, E. evaldas@neofinance.com 
Deividas Tumas, AB NEO Finance, Member of the Board, E. deividas.tumas@robolabs.lt 
Justinas Kodžius, AB NEO Finance, Marketing and Communicatios Manager, E. justinas@neofinance.com 
Rita Saunorytė Norutienė, Agency 1323, T. +370 682 95377, E. rita@1323.agency, www.1323.agency.